Friday 9 April 2021 2 p.m. to 4 p.m.
Workshop on Non-binary and genderqueer identities
"Now how do you sound? A workshop on the politics of voice and listening."
Hosted and facilitated by Dr Lee H. Ingleton and Johnny Pavlatos
This workshop offers an adaptation of the framework of art as social action as developed by Fiona Whelan, formulated towards articulating an alternative listening and communicating praxis (2018) in conjunction with Devonya N Havis's philosophical praxis that engages "Ancestral Black Vernacular Discourses" and tactics to "cultivate a unique critical attitude" (2014). It is an exploratorative process within the politics and practices of listening and focuses on the importance of not dividing theory from practice. This workshop follows the six practices outlined by Devonya N Havis and explores concepts of experience, agency, power, vulnerability and safety as these processes coalesce in communication, negotiation and collaboration. We ask "Now, How we sound" when doing activist work. The workshop highlights important components of creative engagement, including trust, risk, group dynamic, attention to power relationships, self-reflexivity, and listening skills, while bringing to the fore the politics of voice and listening.
https://www.maynoothuniversity.ie/study-maynooth/undergraduate-studies/events/margins-global-perspectives-lgbtq-experiences
GENDER PANIC is a LGBTQIA++ refugee, immigrant and diasporan collective workshop project that made one-of-a kind t-shirts. Gender Panic  up-cycled pre-loved  t-shirts and screen printed them with political gender positive messages and slogans that celebrated, supported and communicated queer life in all its colours. Gender Panic developed, sustained emotional and supportive bonds for a group of people outside of the boundaries  of hetero-orthodox society.
Aphrodite Queer Feminist Film Festival workshops ( 2018/19)
FAC Queer Feminist Research Space workshops (2018/19)
SIGIL making workshops (2019)
Safe Place GR NGO – T-SHIRT making workshops ( 2018/19)
Communitism workshop and party (2019)
 Outview Festival (2019)
Athens Pride (2018/19)
Gender panic Berlin (2020) 
(below are some images archived  from the  gender panic workshops):
Communitism workshop and party (2019)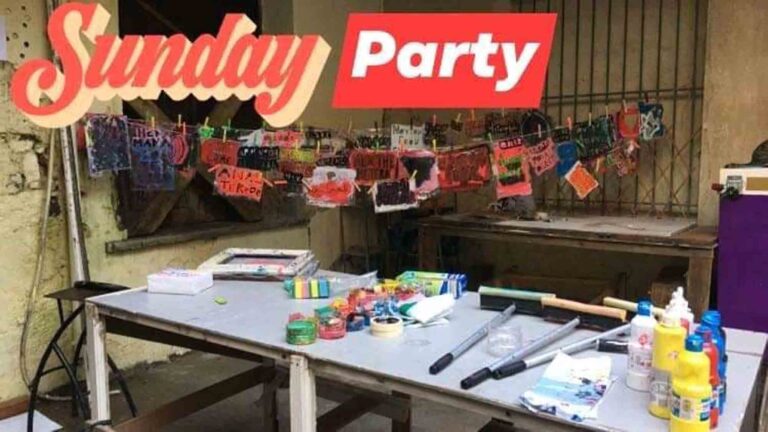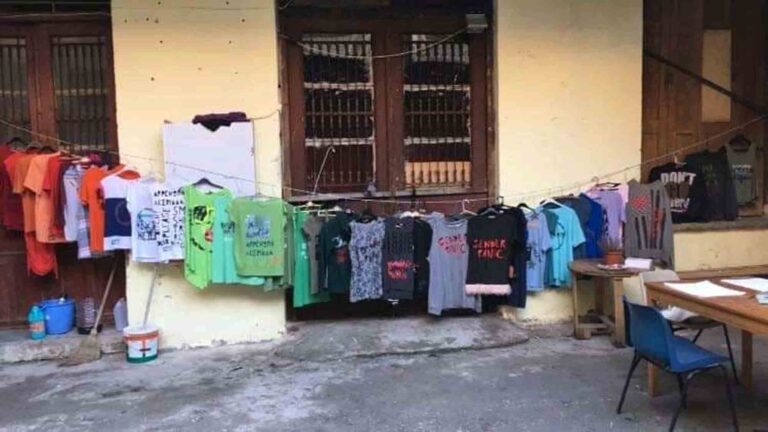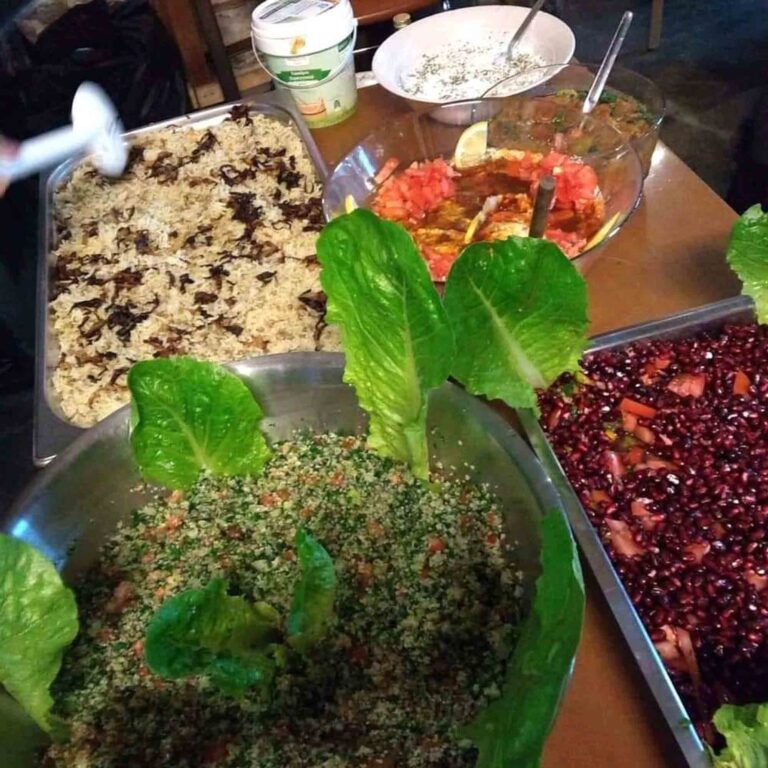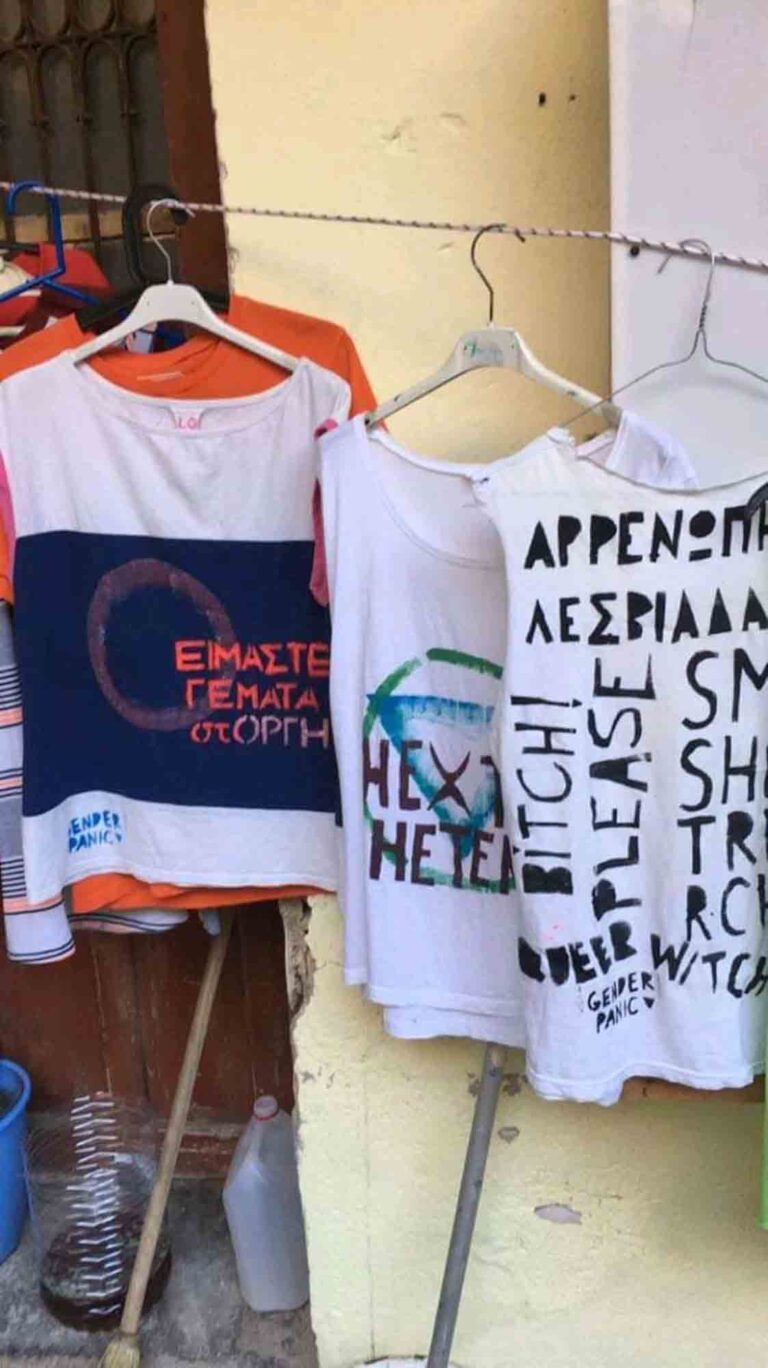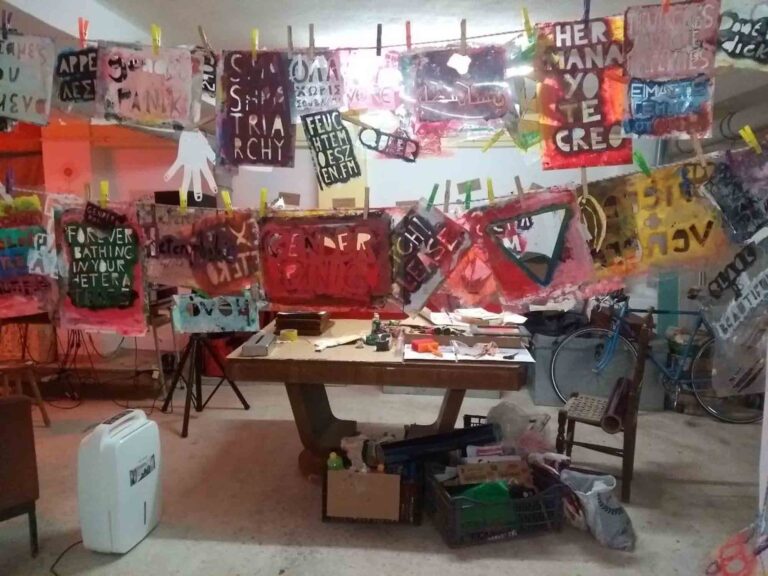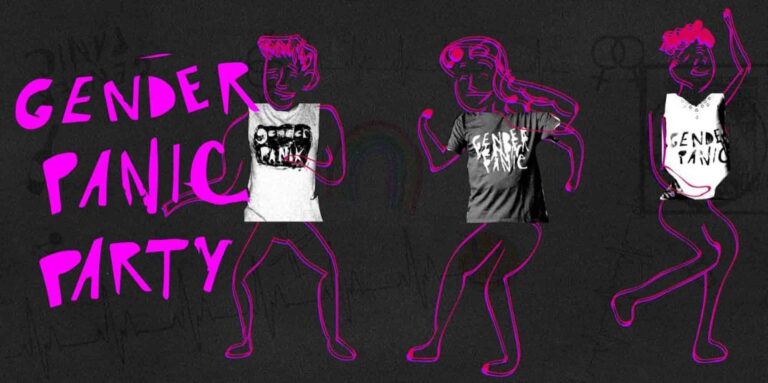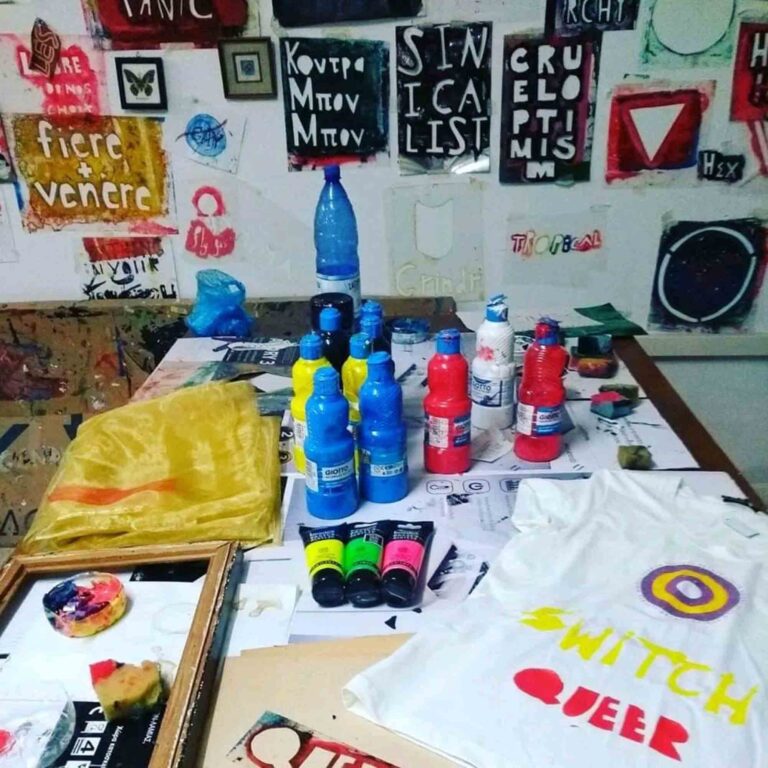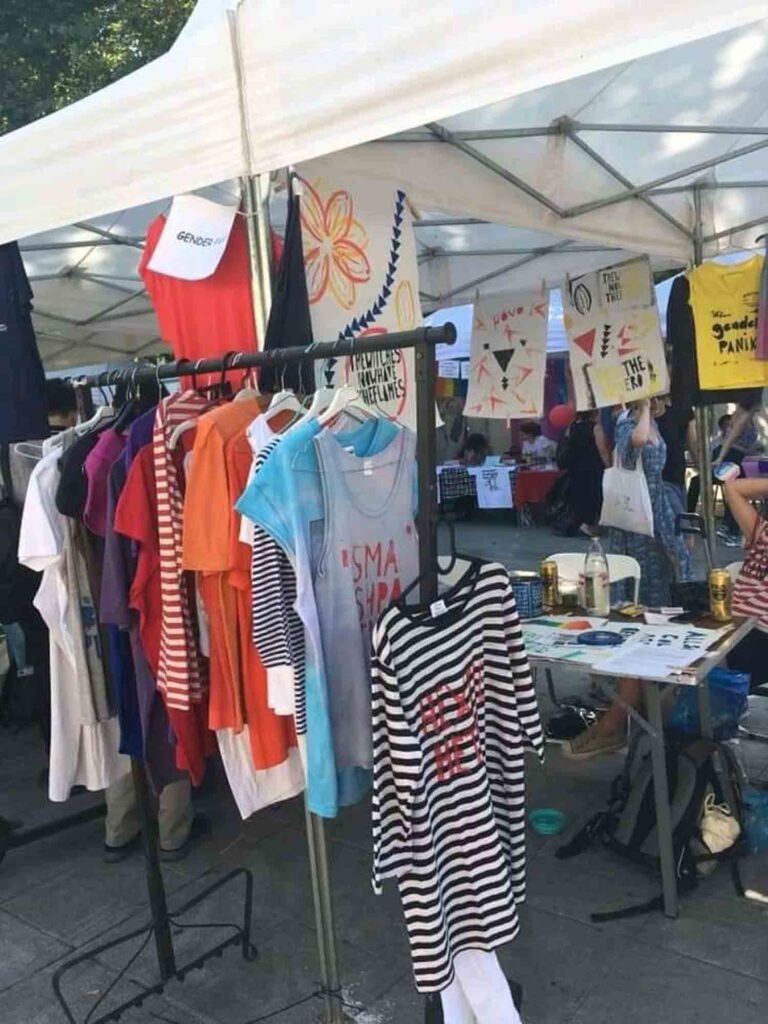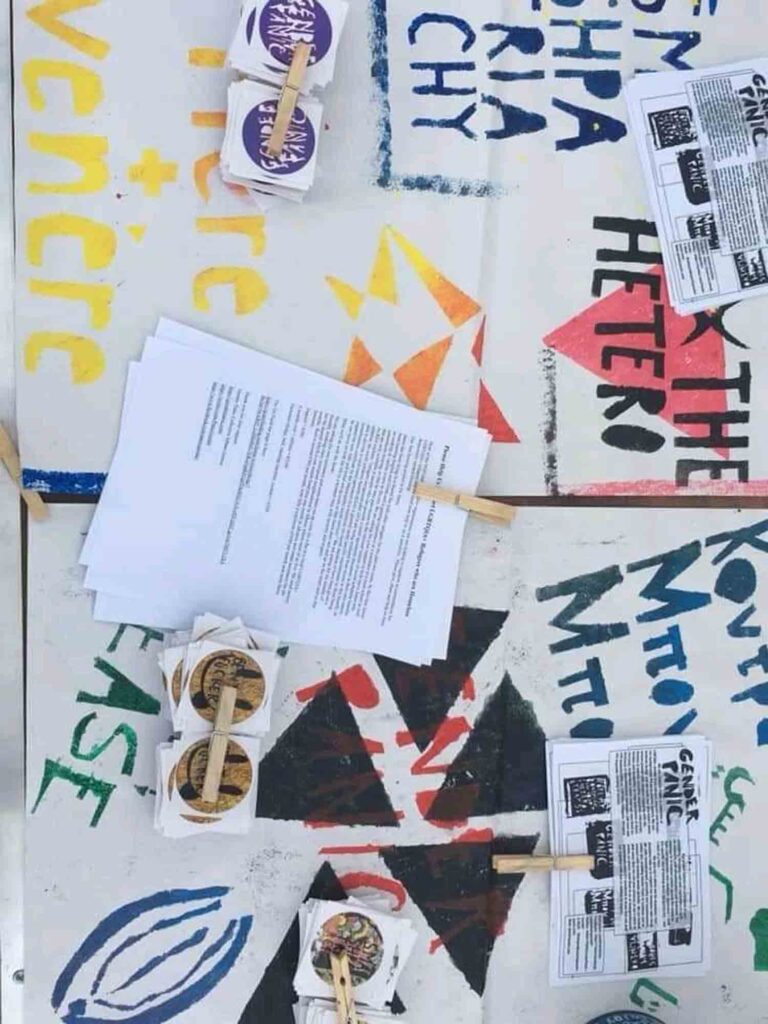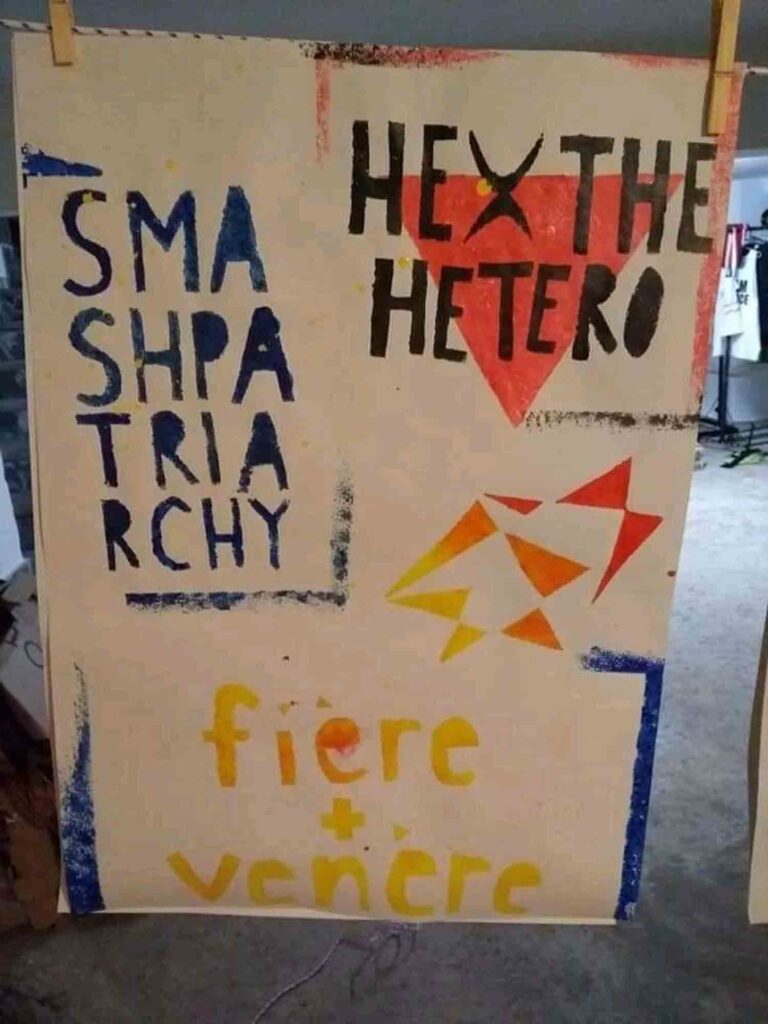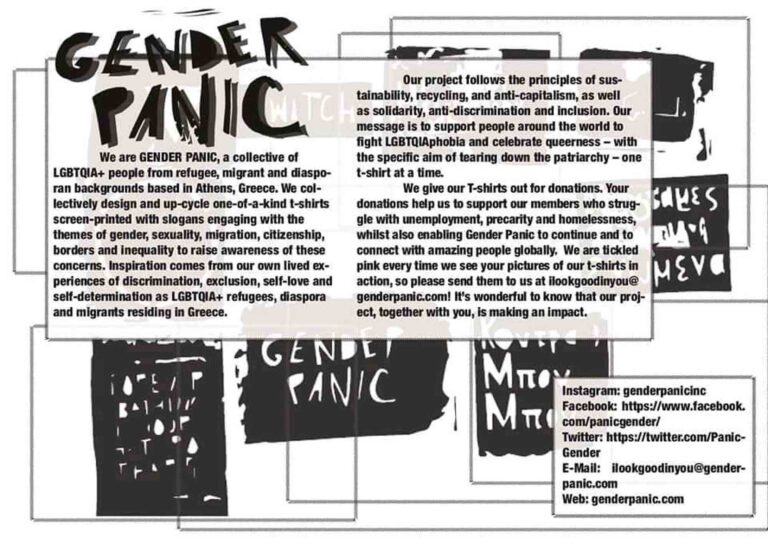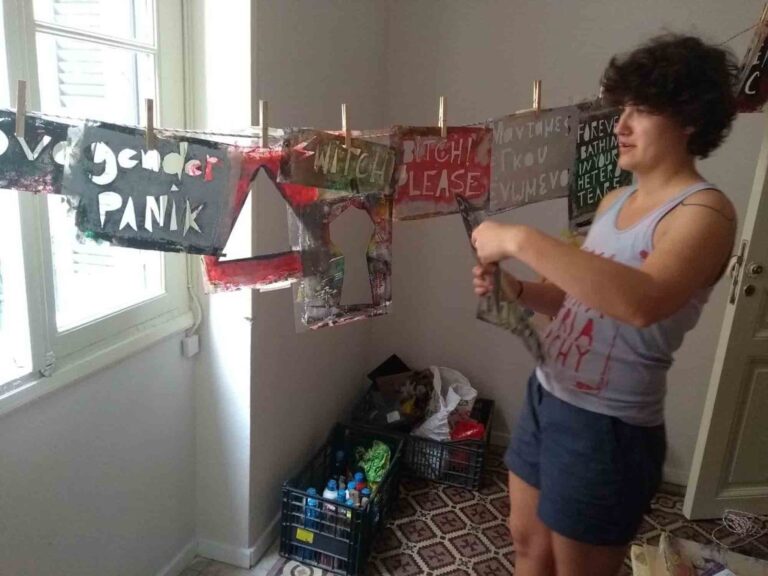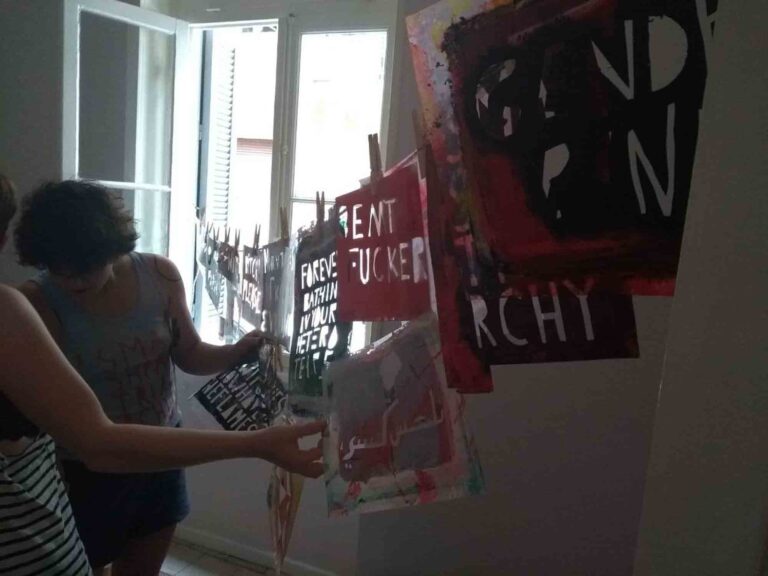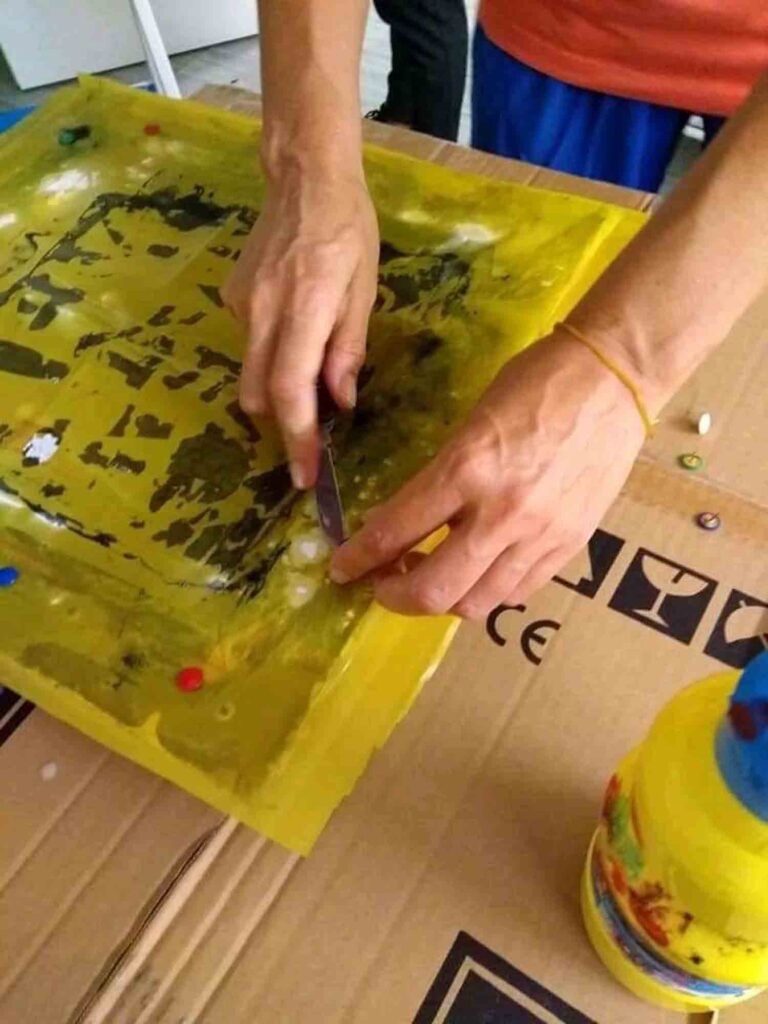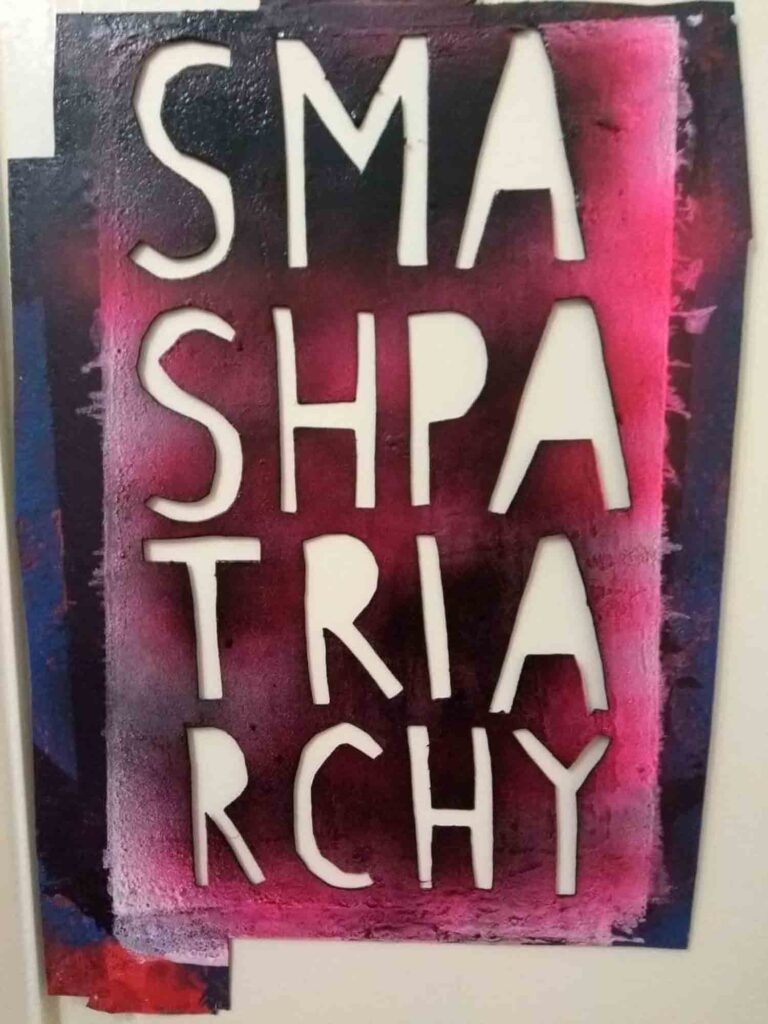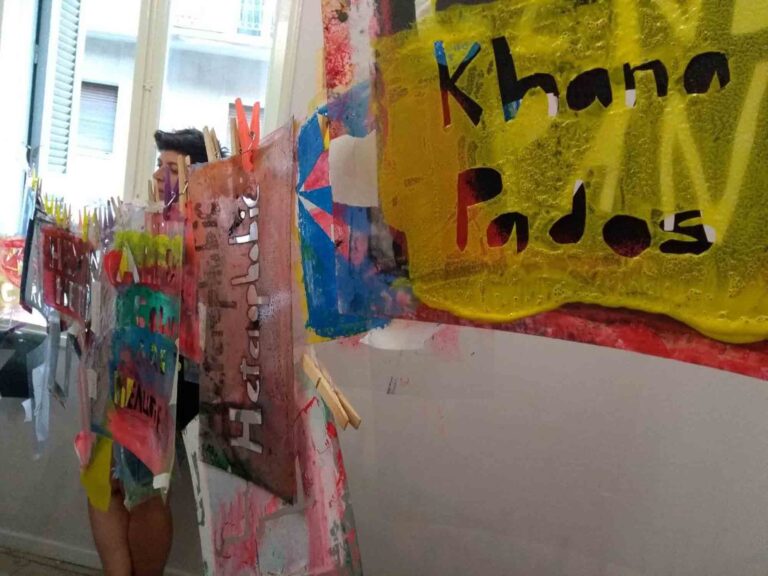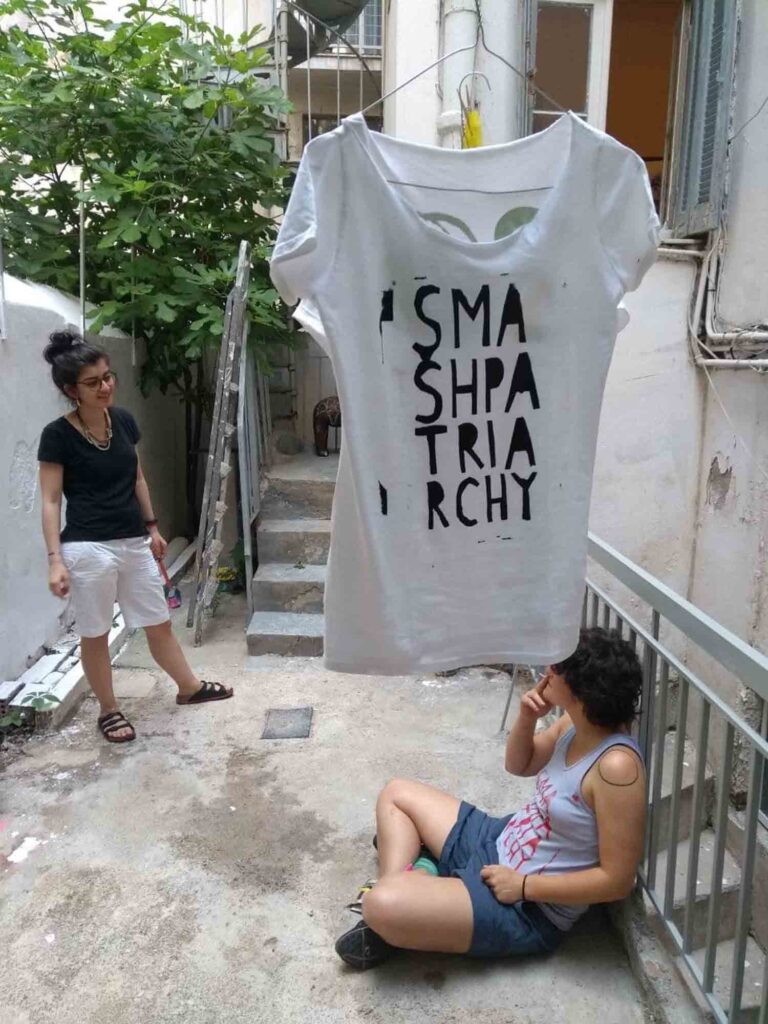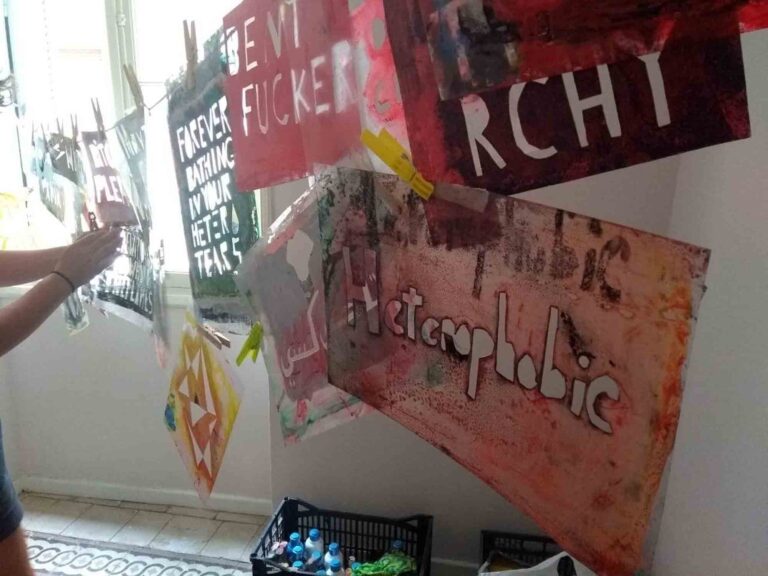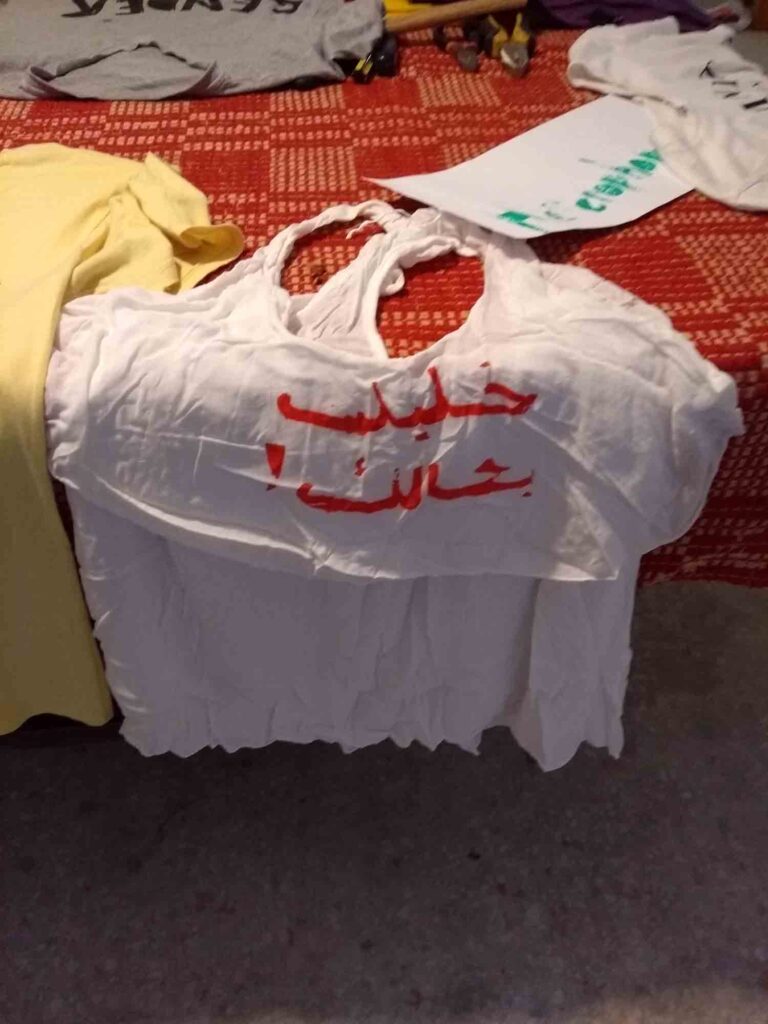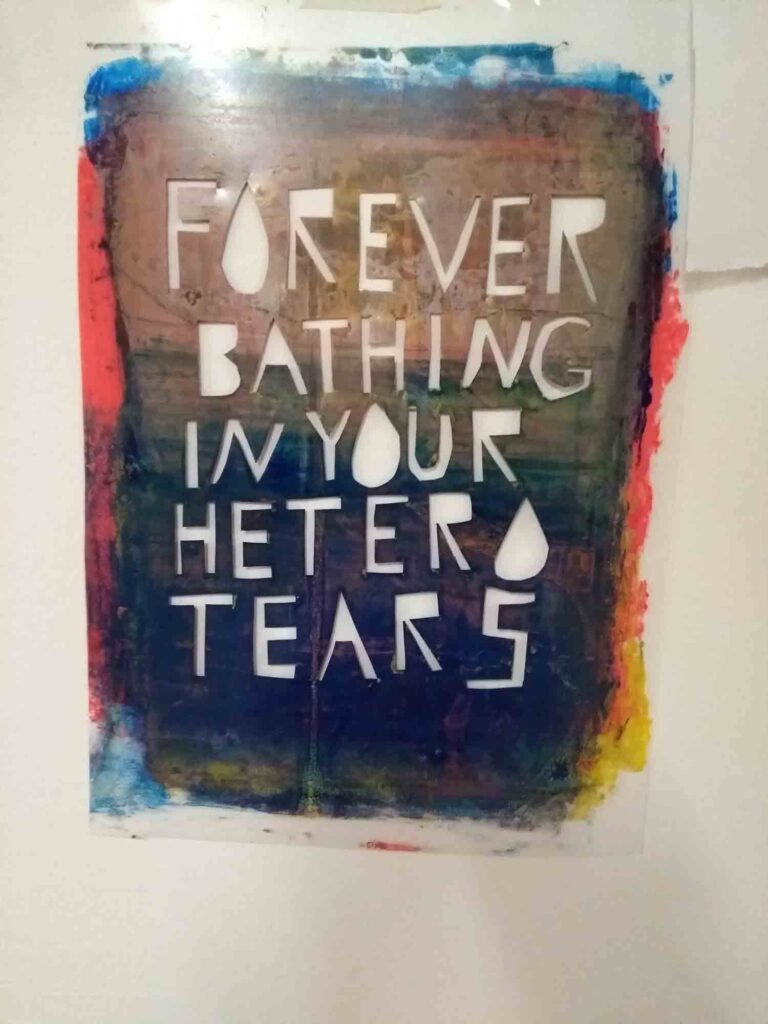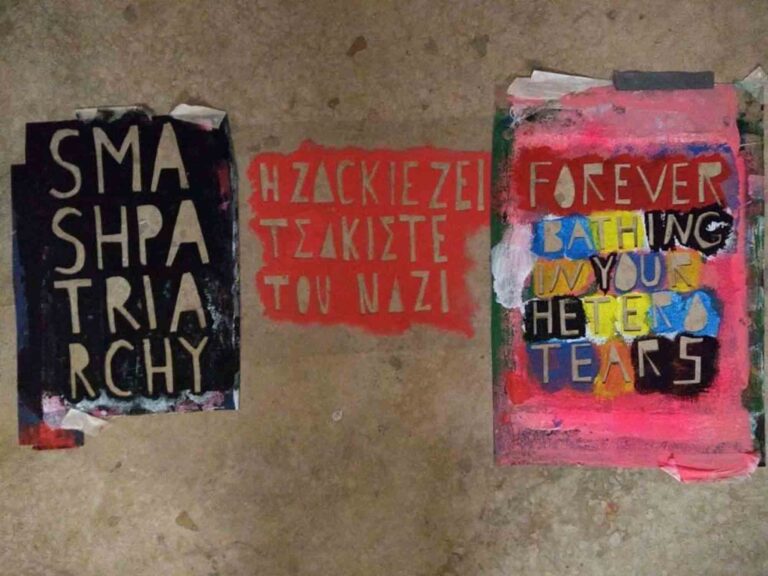 OUTVIEW QUEER FEMINIST FILM FESTIVAL 2018