still waiting discussion group
The Still Waiting Discussion Group is a student-focused and led research group that emerged through the shared desire to address the lack of diversity experienced on the BA Sound Arts and Design curriculum at London College of Communication, University of the Arts London in 2016.
Through a series of get-togethers we shared ideas, discussed concerns and thought about the BA Sound Arts and Design curriculum from wider perspectives than those we had previously experienced.  In large part we focused our analyses upon unacknowledged racialised, sexualised and gendered biases within our course core reading lists. We created a playful tumblr blog, S-A-D Boyz, to critique Sound Arts and Design in an enjoyable manner. By uploading images of the authors of the various texts we visualised the overwhelming race and gender bias our "suggested reading" list provides.
Our name comes from a Facebook status from our private group where one of the students said "¯\_(ツ)_/¯ still waiting for a POC tutor in 2k16 London lol ¯\_(ツ)_/¯" and then we voted on this alternative version of that together. We are still waiting for better diversity and this platform provided a coping mechanism within the current environment.
What we most took away from the Still Waiting Discussion Group was the power of collectivising and having a space that enabled us to talk about issues and problems we might be facing, rather than feeling isolated and sitting with the problems by ourselves. This also allowed the space to exist as a potential for new ways to engage and think about working within sound art and institutions in general. These potentials allowed us to see that there were possibilities for change, both personally and structurally, and provided a means to move forward rather than leaving us feeling lost. The group provided a collective sense of self-care. We met outside of university hours in informal get-togethers and shared experiences of what we have enjoyed or felt discomfort towards during our time within the institution. There was a therapeutic aspect to our meetings. We joked around and at times talked emotionally about our personal battles with diversity issues in the university. By sharing personal and local histories we built a sense of community and comfort, aspects of which have been compiled into a series of podcasts by Karol Stefanowicz,  Natasha Lall and Robin Buckley.
— Still Waiting Discussion Group, London 2017
Episode 1 | Karol Stefanowicz | Decolonising Language
The Still Waiting Discussion Group raised some important questions about colonisation, the remains thereof in our curriculum and how we can decolonise it. Through my podcast I wanted the listener to think about these questions when it comes to language, particularly the issue of English dominating the academic realm.
Episode 2 | Natasha Lall | Migrating Mum
Natasha Lall leads this episode of the Still Waiting Discussion Group series. In this episode Lall interviews her mother in regards to musics she has collected as a migrant between multiple locations across the globe. The show documents a moment of self-care and self-discovery between first and second generation migrant relatives. The records collected by Lall's mother document the histories of wider migrating communities and well as telling personal anecdotes. The wear and tear of the travelling collection is heard as the water damaged and warped records play.
Episode 3 | A Variety of Transgender Media Collected by Robin Buckley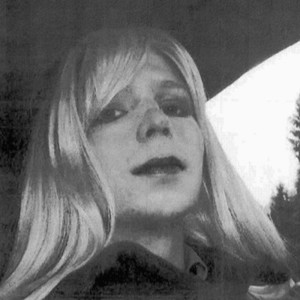 excepts from "irreducible wing (silly faggot mix)" – Elysia Crampton [self-released]
In Their Own Words S1 E2 – Chelsea Manning & Michelle Hendley [Amnesty Factual]
LONDON – Chino Amobi [NON]
Candy Says – Anohni [BBC4]
Wilin' – Quay Dash [self-released]
Queer Sound – Jules Gimbrone [self-released]
Procura o Brinco – Titica [Ls Produções]
Transploitation: The Reality of Being a Black Trans Woman – Tschan Andrews [TEDxUCLWomen]
Track 5 – DJ Sprinkles [Comatonse Recordings]
Ball'r (Madonna-Free Zone) – DJ Sprinkles [Mule Musiq]
Still Waiting Discussion Group @ Sound::Gender::Feminism::Activism 2016
At the Sound:Gender:Feminism:Activism event in 2016, working on the theme of White Noise, the Still Waiting Discussion Group created a performance calling for change in the teaching curriculum. Efforts over the previous years to address the straight white cis-male bias maintained throughout the course had been dismissed at best and met with scorn at worst. Students had raised the issue of representation a number of times, individually and through their own student union, but all efforts had been deflected and ignored, resulting in an increasingly hostile environment. These students stood up to that, hoping that their exposure of the systemic cis-hetero-whiteness of the course might be changed through their actions for the benefit of future generations of students. I was, and am, so very proud to stand with them.
Karol Stefanowicz (aka Karol Streisand), born in 1993 in Białystok is a Polish multi-media artist with Tatar roots. Karol has studied at 10 schools in 4 countries throughout his education and is a BA 2017 Graduate of Sound Arts and Design at University of the Arts London. Karol's international upbringing and passion for travelling reflect in his practice; Listen to my (hi)story is an audio-visual project documenting personal histories of people encountered during his travels with the intention of breaking language barriers within the arts, academic realm and recording history that otherwise may be forgotten;  Dance Where I Want To is a video art project about freestyle dancing and travelling. Further work includes abstract soundscapes, song writing, music videos, questioning UAL's Vice Chancellor's  £259 000 salary and trying to decolonise the curriculum.
Natasha Lall is a multidisciplinary artist exploring dysphoria in the digital realm. Dominantly working with film, but also with text and as a DJ, their work comments on issues of hyper-reality, social media and digital body politics. They have recently shown their first solo exhibition SCRUB at Life Gallery, London as well as having their work in multiple London-based group exhibitions including ECOCIDE and I Trust This Program. Recent papers presentations include <Sound:Gender:Feminism:Activism, London, UK and Sound Acts, Athens, Greece. Recent DJ performances as DJ Fluffie include Four Quarters, Penarth Centre and The Queen Adelaide. Lall lives in London and is a 2017 Graduate of BA Sound Arts & Design at London College of Communication.
Robin Buckley is a sound artist, musician and 2017 Graduate of a BA in Sound Arts and Design at London College of Communication. Robin's work explores the politics and aesthetics of academic institutions, club culture and technology. Robin has presented work at the group exhibition I Trust This Program and has collaborated with Faron Ray (club dead) and Sam Cottington (do you even know what a screaming faggot looks like). Robin has released music under the alias rkss across a variety of formats on labels such as Where to Now?, Alien Jams and Conditional Records. Robin also presents a radio program for Resonance Extra, called Lossless Communication, exploring sound discovery in the internet era. Robin has performed at Cafe Oto (London), Sound Acts (Athens), Sisters (New York), Urban Spree (Berlin), Rye Wax (London), Foodhall (Sheffield), ACUD MACHT NEU (Berlin) and The Waiting Room (London) amongst others. In the past they have performed with Claire Tolan and Cory Levinson.