100 red hot years was a video installation presentation – co-produced with lee ingleton and considered an alternative history from the beginning of the 19th century.
the window of the art space – 589 plateaus melbourne australia – was open to the public to use as a response board.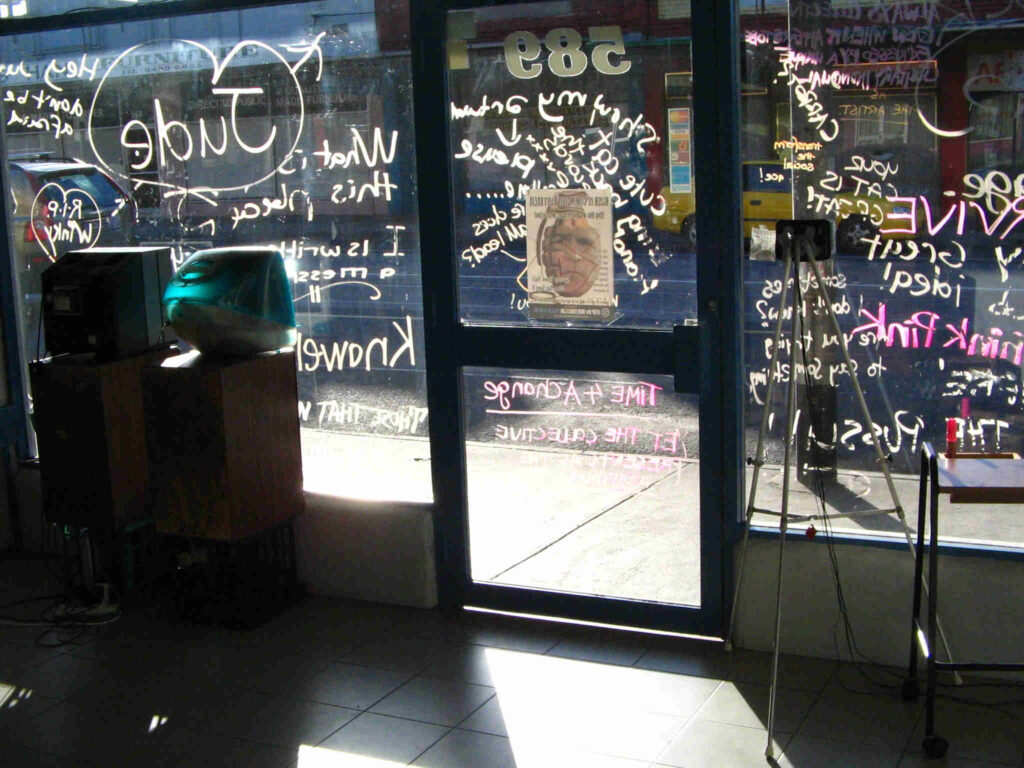 Allow me to leave a message// 
Capitalism is a generational pyramid scheme that some psychopaths in a death cult cooked up so very long ago. In order to keep them and their spawn insanely wealthy off ecocide, which includes genocide and thievery, they must keep us brainwashed as to what human nature really is and we must continue to mistake pathology for leadership and see ourselves as humans as separate from nature and separate from ourselves. We must swallow the left right dualism and we must continue to believe that we cannot govern ourselves in order for their pyramid scheme to continue to enslave all life. I mean who the F is with me? Who sees this shit?